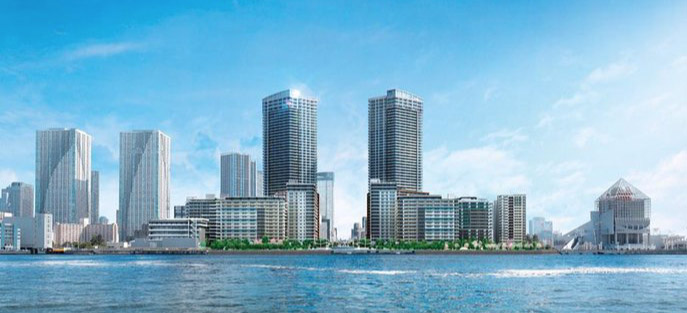 The first round of sales in the Harumi Flag (Olympic Village) project on Tokyo Bay wrapped up on August 4. A total of 1,543 purchase applications were made on the 600 apartments offered for sale, with the most popular apartment receiving 71 applications.
An average of 2.57 offers were made per apartment, with lucky buyers selected via a raffle-type system.
A 78 sqm (839 sq.ft), three-bedroom penthouse apartment with roof terrace priced at 109,600,000 Yen (approx. 1.03 million USD) was the most popular, receiving 71 purchase applications.
Approximately half of the registered buyers live outside of Chuo, Koto and Minato wards. 60% are two and three-person households, and 62% are aged in their 30s or 40s.
Over 5,100 groups have visited the sales office since it opened on April 27, 2019.
The second stage of sales is scheduled to start this November.
Sources:
The Nikkei Shimbun, August 7, 2019.
The Asahi Shimbun, August 7, 2019.
669 total views, 6 views today