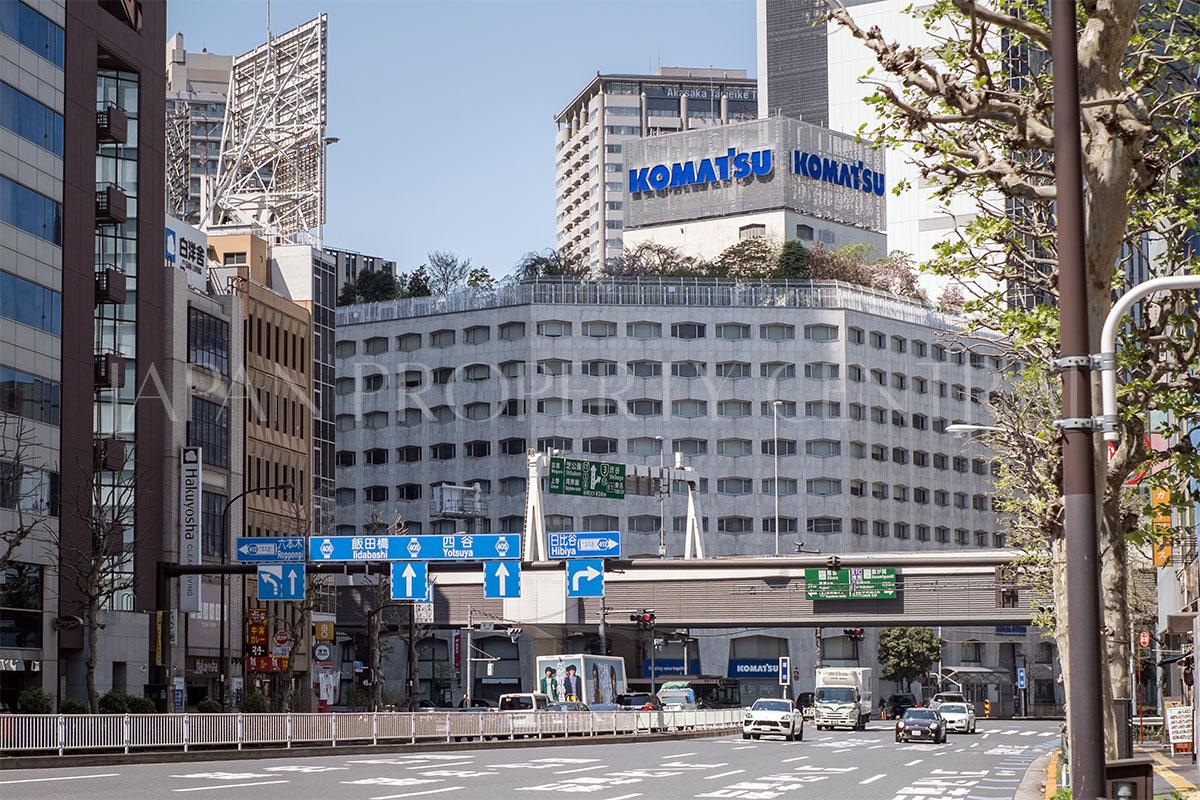 On April 4, Komatsu announced plans to redevelop its headquarters in Akasaka, Tokyo.
The 10-story Komatsu Building was built in 1966 and designed by architects Katsumi Nakayama and Makoto Masuzawa. Masuzawa was a disciple of Czech architect Antonin Raymond, while Nakayama had originally worked in the office of Jin Watanabe (designer of the Wako department store in Ginza).
The facade is clad in Greek white marble with hexagonal windows. The lobby is finished with green onyx imported from Pakistan. Until recently, the basement had a food and shopping arcade. Originally, a movie theatre was planned for the second floor.
The rooftop was planted with a sakura garden that was open to the public on Friday afternoons. An oversized bulldozer sat atop the roof but was removed in 1991.
Demolition will start in January 2024, with the completion of a new head office building expected by September 2026. The new building will also be 10 stories but will incorporate more wood and have an open layout with fewer internal columns.
Source: Komatsu News Release, April 4, 2023.