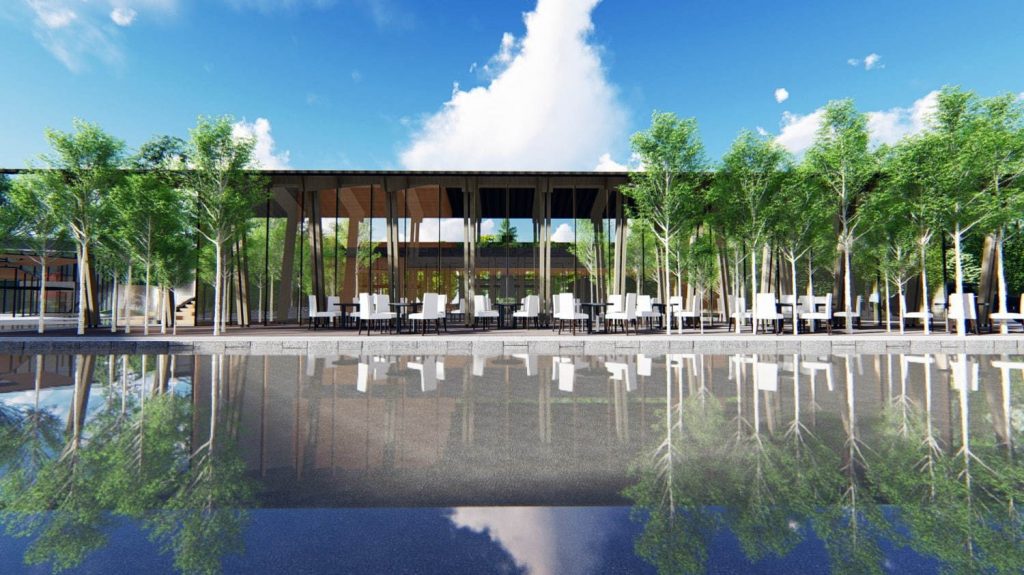 New hotel opens in Karuizawa, typhoon damage to Japan's oldest apartment building, and office rents drop for the first time in 7 years. Below is a quick weekly summary of some of the recent goings-on in the Japanese real estate market.
Hotel Indigo to open in Karuizawa
InterContinental Hotels Group (IGH) announced that they will be opening Hotel Indigo Karuizawa in spring 2022. This will be the hotelier's third Hotel Indigo to open in Japan. The first opened in Hakone in 2020, while the second is scheduled to open in Inuyama, Nagaya Prefecture, in 2021. The Karuizawa hotel will have 155 room and is located 2 kilometers from Karuizawa Station.
Typhoon causes further damage to Japan's oldest concrete apartment building
Typhoon Haishen, a powerful tropical cyclone that passed west of Kyushu on September 6 ~ 7, caused further structural damage to the No. 30 Building on Hashima Island (aka Gunkanjima or 'Battleship Island'). Built in 1916, Building No. 30 was Japan's first reinforced-concrete apartment building. It had 140 apartments over 7 floors and housed miners and their families. The relative lack of knowledge of reinforced concrete construction at the time, poor quality building materials, and harsh ocean conditions have caused the building to deteriorate rapidly over its 104-year history. The island has been abandoned since 1974, leaving the aging buildings exposed to the elements and salt air.
Office rents in Tokyo decrease for first time in 7 years
According to Miki Shoji, the average monthly office rent in Tokyo's central 5 wards in August decreased by 0.83% from the previous month to 22,822 Yen per Tsubo. This is the first month-on-month decrease since December 2013. The vacancy rate climbed 0.3 points from the previous month to 3.07%. This is the first time it has been in the 3% range since February 2018. Shibuya's vacancy rate was 4.31%, up 0.46 points from the previous month, and up 2.95 points from August 2019. The teleworking trend has, so far, been mostly affecting IT-related corporate tenants, and Shibuya has been the hub for IT companies.
1,196 total views, 4 views today