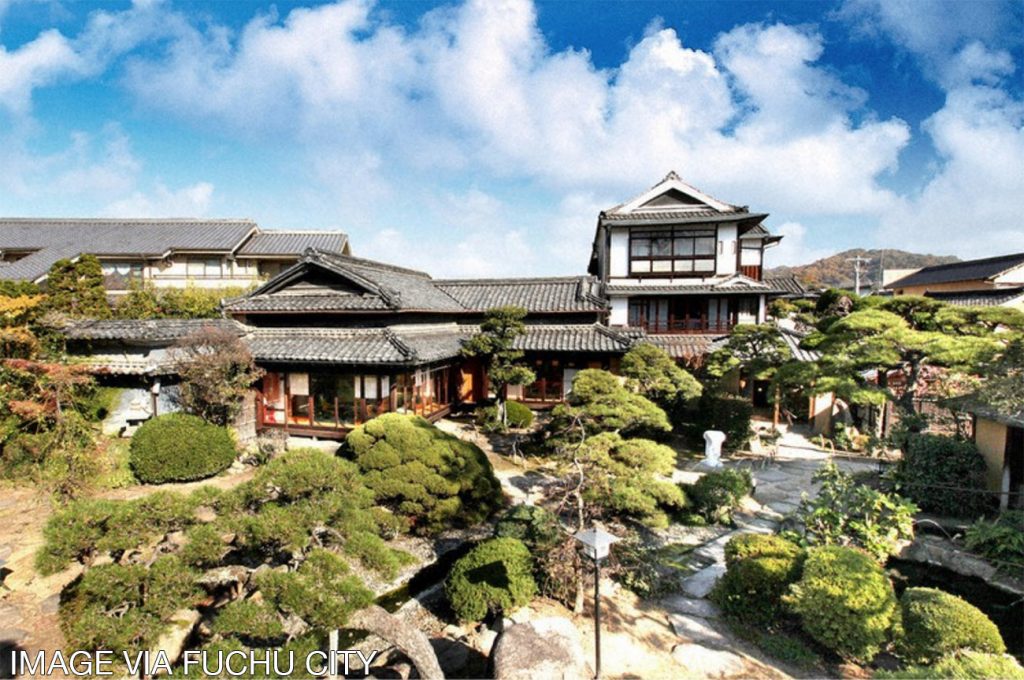 The city of Fuchu in Hiroshima Prefecture will be purchasing a historic ryokan for an estimated 212.5 million Yen (approx. US$2 million).
Koishiki opened in 1872 as a traditional inn and operated up until 1990. It sits on 2,500 sqm of land with a landscaped Japanese garden. The 3-story wooden main building is typical of the gable-roofed architectural style seen in traditional inn towns. In 2004, the main building and four other buildings within the grounds were registered as a National Tangible Cultural Property. In 2005, a local company purchased the property and operated it as a restaurant, cafe and event space. After several years of operating losses, the company closed the restaurant last year and approached the city with an offer to sell. 
The city plans to re-open it as an event and tourism spot in 2021. The city contributed approximately 60% of the purchase price, with the remaining 40% donated by two local businesses in exchange for future operating rights.
Location
Fuchucho, Fuchu City, Hiroshima Prefecture
Sources:
The Sanyo Shimbun, June 23, 2020.
The Mainichi Shimbun, June 5, 2020.
1,216 total views, 4 views today