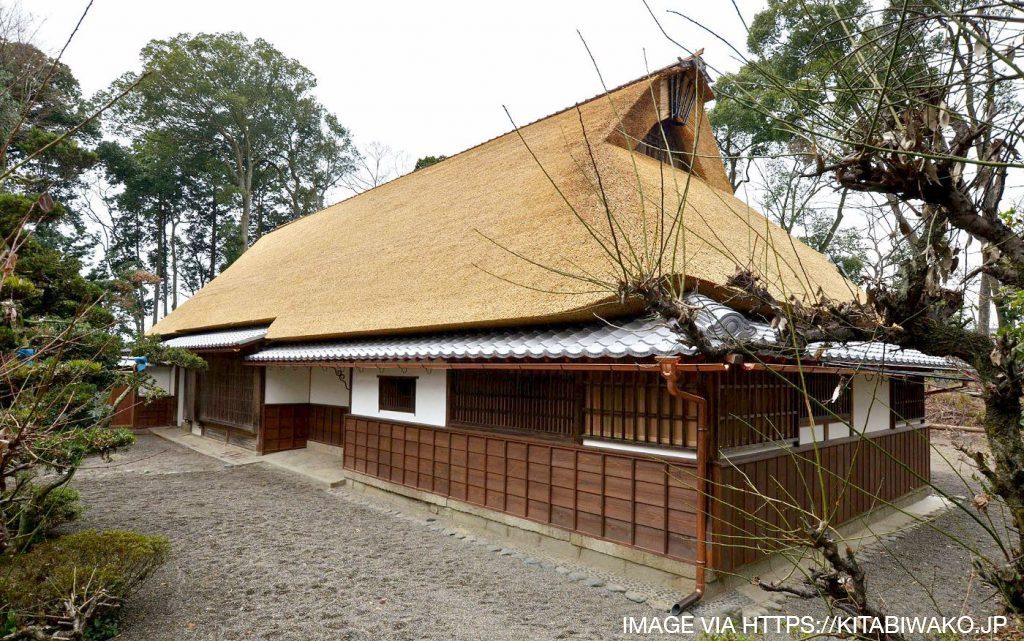 The owner of a home near Lake Biwa is donating the property to Nagahama City. The Shimosaka Residence was built in the mid-1800s, while the earthen embankments and canals within the property are thought to date from the 1400 ~ 1500s. The property also includes a family Buddhist temple dating from the 1700s.
The Shimosaka family was a provincial samurai family who served under the Kyogoku and Azai daimyo clans in the 1300s and 1400s. The property, which was once home to a castle during the medieval ages, had been passed down through each generation, with the current property owner a descendent of the original Shimosaka clan. The motivation behind the donation is to allow the property to be enjoyed by the public for both educational and promotional purposes. The city plans to open it up to visitors from 2020.
The area to be donated covers approximately two acres and includes eleven buildings. One of the buildings is the Fudoankoin Buddhist temple which was built in 1715. Both the temple and the main residence have thatched roofs.
Location
Shimosakanakacho, Nagahama City, Shiga
Source: The Chunichi Shimbun, October 25, 2019.
1,722 total views, 9 views today