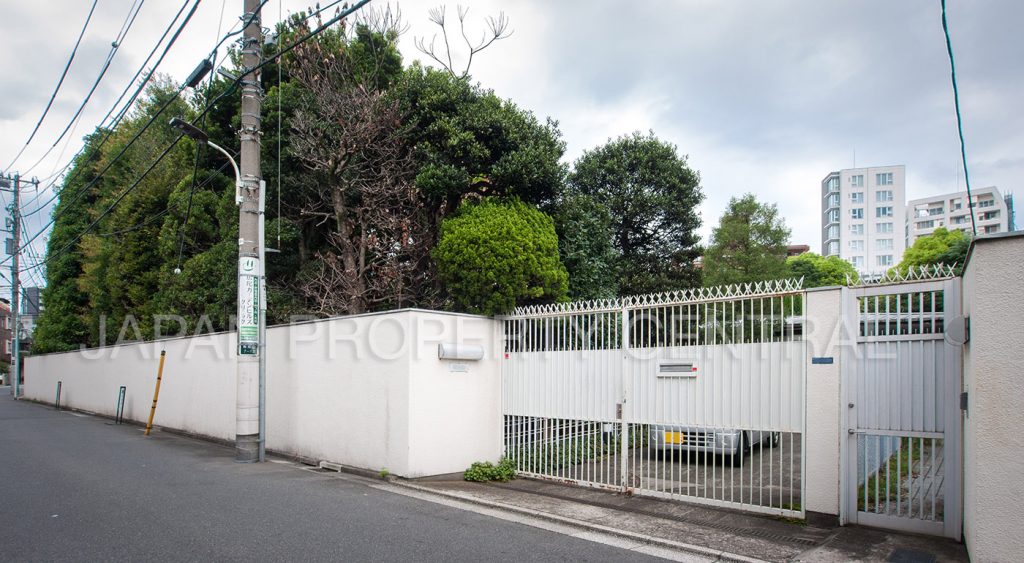 Apparel company Onward Holdings has sold a company-owned house in Minami Aoyama for 3.81 billion Yen (approx. 36 million USD). The buyer was developer Tokyu Land. 
The home has a total floor area of 266 sqm (2,862 sq.ft) and sits on 1,687 sqm (18,152 sq.ft) of land. The transaction represents a sale price of approximately 2,258,000 Yen/sqm (2,000 USD/sq.ft), which is on par with current land prices in this neighborhood. 
Its neighbors were once the heirs to the founder of the Seiko watch company. The Seiko family home was sold to a developer several years ago and replaced with 86 apartments. It is likely this large site will also be redeveloped into apartments. 
Source: Onward Holdings New Release, August 23, 2019.
2,305 total views, 2 views today