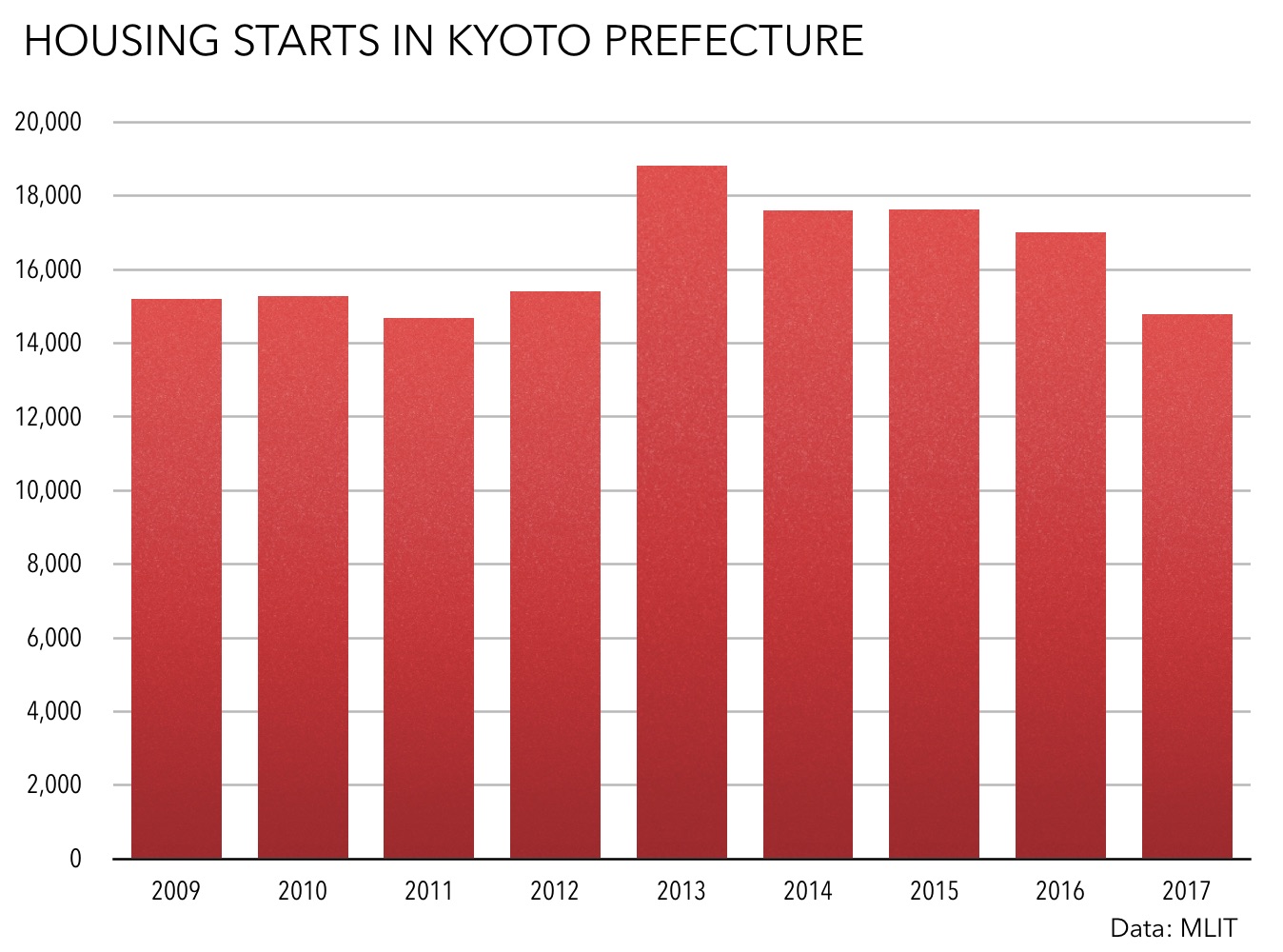 Housing starts in Kyoto Prefecture saw a year-on-year drop of 13.1% in 2017 to 14,790 units, the second lowest level seen in the past 10 years. This is also the second year in a row to see a decline in new construction.
This has been attributed to a steep rise in the construction of hotels in Kyoto's city centre, with developers choosing to focus on building hotels rather than apartment buildings. Construction of apartments has halved as a result. The tourism boom and demand for hotels has put pressure on land prices, causing them to reach a level where the land is no longer profitable for an apartment development. 
In the past, Kyoto's traditional machiya townhouses would be bought up one-by-one by developers who would demolish them and group the land together to develop a block of apartments. However, machiya are now highly sought-after for converting into guest house accommodation and for retail boutiques and cafes, and developers are having a difficult time sourcing land. A parcel of land that would have once suited a developer looking to build 3 or 4 houses for sale is now attracting a higher price from companies looking to build boutique accommodation.
Of the 14,790 new housing starts in 2017, 4,472 were for home-owners, 6,085 were for rental-only residences, and 4,193 were built by developers to sell to consumers. Condominium numbers dropped by 46.7% to 1,307 units in 2017.
Sources:
The Kyoto Shimbun, February 4, 2018.
Ministry of Land, Infrastructure, Transport and Tourism, January 31, 2018.
711 total views, 3 views today