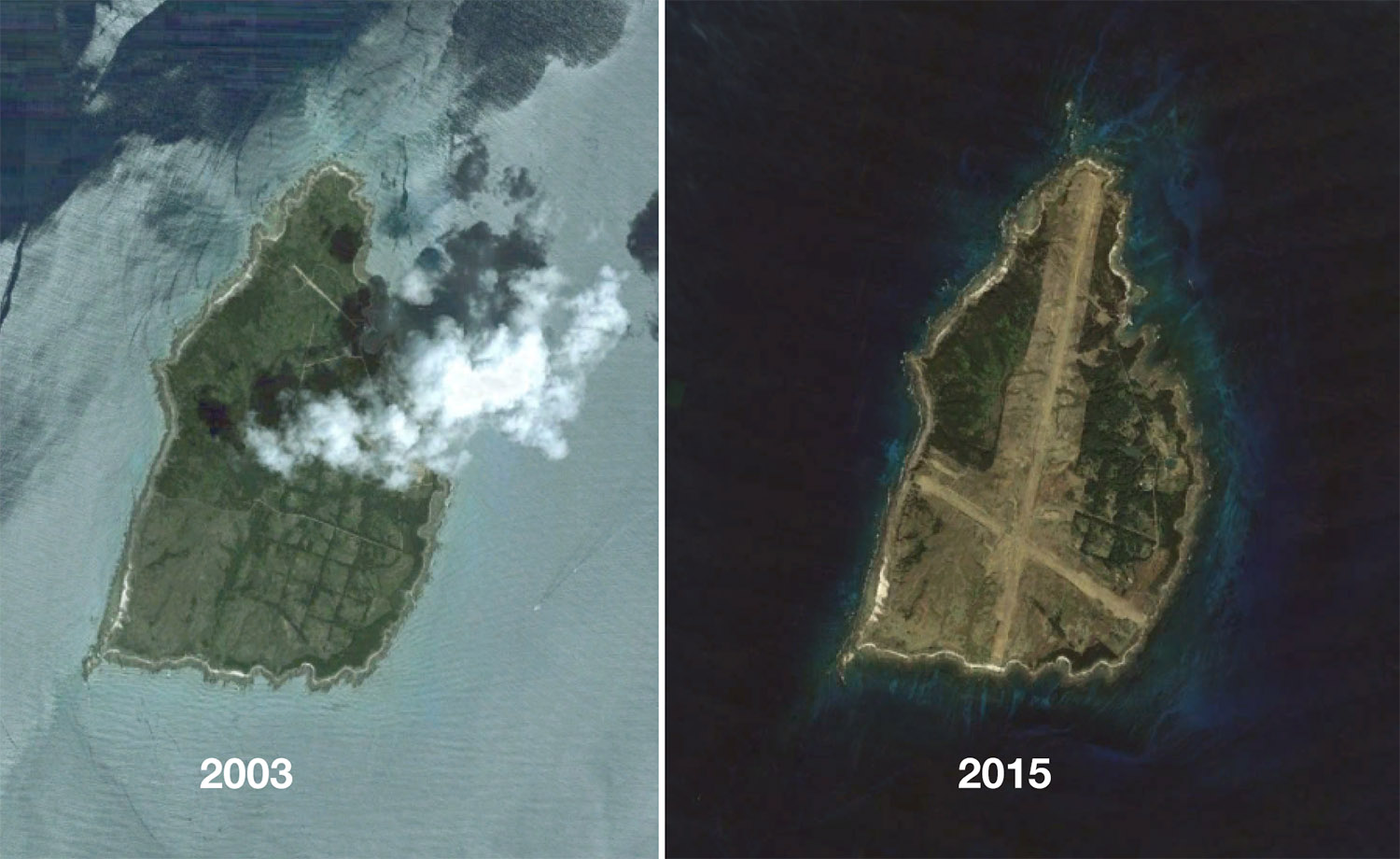 Last month Japan's Ministry of Defense entered into negotiations to purchase an island south of Kyushu. The Ministry plans to use the 8 square kilometre island as a field carrier landing practice (FCLP) site for the U.S. forces.
Negotiations have, however, hit a slight snag with regards to price. The Ministry had initially estimated the value of the island to be several billion Yen, while the landowner is hoping for something closer to 10 billion Yen (approx. 87 million USD). The owner had previously been approached by several real estate developers from Macau, Hong Kong and Shanghai, all who have reportedly expressed interest in buying the island.
Mageshima Island is part of Kagoshima Prefecture. The island was under control of the Tanegashima clan from the Kamakura period (1100s) and was occupied occasionally by local fishermen. It was later used as farmland until 1944 when the Japanese navy installed an air defense observation post on the island.
Settlement of the island only began in 1951 when post-war reconstruction efforts resulted in as many as 113 households and 528 residents living on the island. The main industry was sugarcane and dairy farming. Residents didn't stay around very long, as crops were often damaged by pests and deer. The last resident moved off the island in 1980.
In 1974 the Heiwa Sogo Bank (now part of the Sumitomo Mitsui Banking Corporation) acquired the island and planned to develop leisure, resort and oil reserve facilities on the island, but these plans never eventuated.
In 1983 the bank planned to sell the island to the Japan Defense Agency (now the Ministry of Defense) to use for a radar installation. As much as 2 billion Yen was donated to 20 members of parliament, but construction of the radar base did not go ahead.
In 1995 the majority of the island, with the exception of city-owned roads and former schools, was sold to a subsidiary of Tateishi Construction. Tateishi planned to construct a landing field for the HOPE spaceplane and were also hoping to build spent nuclear fuel storage facilities.
A national census in 2005 found 15 residents registered as living on the island, all employees of Tateishi Construction.
The island has been earmarked as a potential base for FCLP activities since 2007. Tateishi has constructed a 4,000 meter long runway in anticipation of the base relocation. Illegal logging activities on the island in recent years have reduced the number of wild deer and potentially damaged the local fishing grounds.
Source: The Mainichi Shimbun, November 18, 2016.
1,323 total views, 3 views today