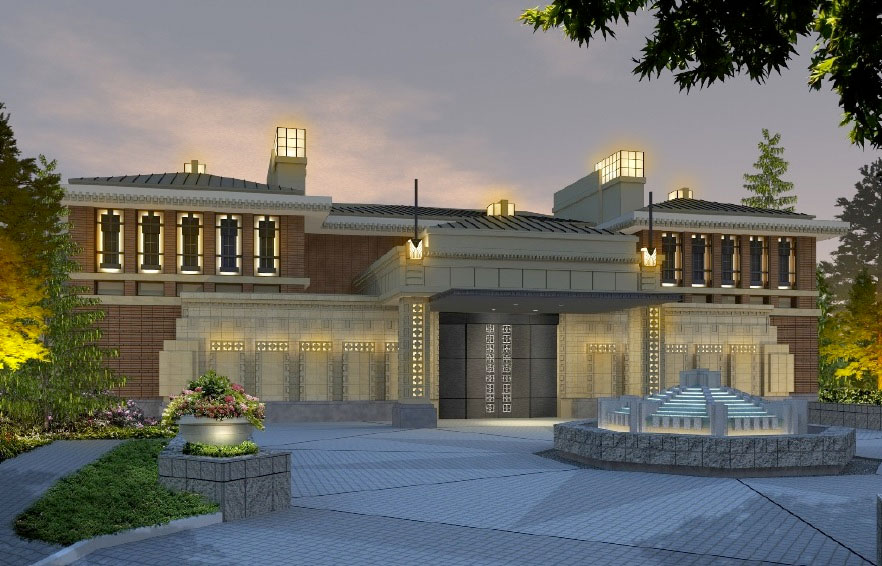 Nagoya-based Resorttrust, Inc. announced plans to open a members-only resort hotel in Kobe's Rokkosan area. "XIV Rokko Sanctuary Villa" will be a 48-room resort with Japanese restaurant, bar, spa, and shops. It is scheduled to open in March 2018.
The resort has been designed by KKS Group, a specialist architectural firm that has designed numerous hotels around the world including several Shangri-La and Hilton Hotels, the Cerulean Tower Tokyu Hotel in Shibuya, and the Capitol Hotel Tokyu in Tokyo. The design of the hotel is said to be the 'Imperial Modern' style which can be seen in some of the old and grand estates in Japan from the early 1900s. Frank Lloyd Wright's former Imperial Hotel in Tokyo, and the former Maeda Residence in Meguro were said to be the inspiration behind the design.
Construction is scheduled to start in January 2016. The building will have two floors and two basement floors, with a total floor area of 13,272 sqm (143,000 sq.ft). It is located on a 39,600 sqm block of land in Kitarokko, Rokkosancho. There will be 8 detached villas containing 48 guest rooms , and a main building including restaurants, salon and shops.
The total cost of the project is estimated at around 11.8 billion Yen (97 million USD), while the total sales of the time shares are expected to bring in 25 billion Yen (206 million USD).
Guest suites will be available under a time-share system, with membership starting from 19.9 million Yen for 13 nights a year, or 37.6 million Yen for 26 nights a year. Rooms are generously sized, ranging from 100 ~ 130 sqm (1,076 ~ 1,399 sq.ft). Time share owners also pay an annual fee of around 150,000 ~ 280,000 Yen depending on the room type.
The resort is approximately 30 minutes by taxi from the Shin-Kobe Shinkansen Station.
Resort Trust operates members-only hotels, restaurants, golf clubs and medical facilities.
Source: Construction News, November 16, 2015.
1,791 total views, 2 views today