The management association of the 40 year old Nakagin Capsule Tower in Ginza are moving forward with plans to demolish and rebuild the metabolist structure.
Although no final date has been set, demolition and reconstruction plans have been in the pipeline since 2007. Back in 2005, the architect, Kisho Kurokawa, and Taisei Corporation put forward a plan to replace the aging capsules with new ones. This was in line with Kurokawa's initial concept for the building, whereby all capsules were designed to be interchangeable and replaceable. However, it seems more likely that it will be replaced with a nondescript building.
A recent sale listing for a capsule on the 11th floor mentioned that if reconstruction goes ahead, each capsule owner will have to pay approximately 11 million Yen for their new apartment. It is expected that the new building will increase the floorspace of each unit by 60%, so a 10sqm capsule will be replaced by a 16 sqm studio apartment.
The main reason for demolition is aging and an asbestos problem in the capsules' air-conditioning units. The hot water supply was turned off back in 2010 due to aging pipes, but a shower on the ground floor is available for residents.
Hopefully some of the capsules are salvaged by the landmark building's large fanbase.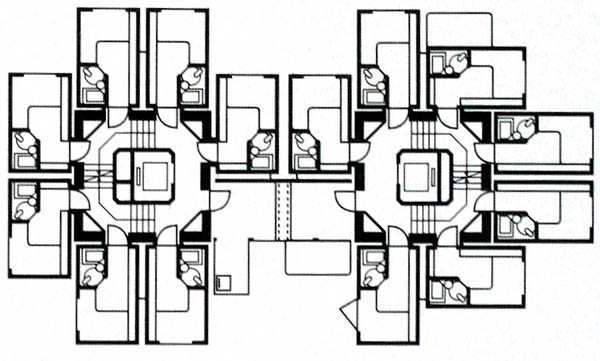 Source: Nikkei BPnet, February 20, 2012.
3,850 total views, 6 views today