Due to aging, increasing maintenance and competition from  foreign-owned hotels, the Grand Prince Hotel Akasaka will close in March, 2011 and will be demolished. Of the three buildings on the site, the oldest building dating from 1930 will be kept.
The current 139m 40-storey hotel was designed by Kenzo Tange and opened in 1983. It was hugely popular during the bubble, but lack of adequate maintenance and the introduction of foreign hotels to the market in the last decade has greatly reduced its appeal.
Currently NHK is using the rooftop of the hotel as an auxiliary transmitter for television signals. As the only other potential location for this equipment is the still-under-construction Tokyo Sky Tree, which will not be ready until 2012, this poses an immediate problem for television broadcasts.
New Plans
A 180 meter tall mixed-use building is planned for the Grand Prince Hotel Akasaka site. The lower floors will be office and commercial, with hotel suites on the upper floors. There will also be a separate residential building with between 100~200 units.
The site will have a direct connection to the Nagatacho subway line, and will also have airport limousine bus transfers from Narita and Haneda airports.
The owner, Seibu Group, is expecting the project to be completed by 2015.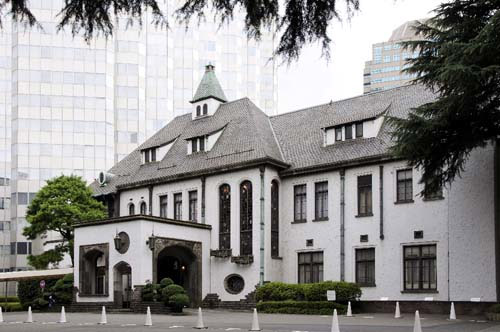 Source:
The Chunichi Shimbun, December 29, 2010

1,024 total views, 6 views today