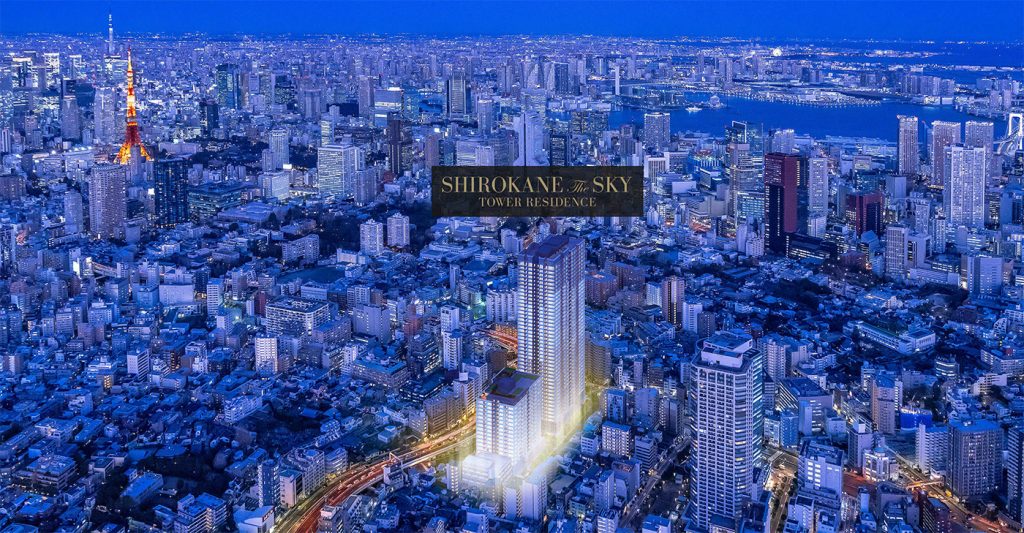 Sales in Shirokane The Sky, a large-scale condo project located in central Tokyo, are scheduled to start this October. Construction has only just started, with apartments expected to be ready to move into from March 2023.
With 1,247 units, this is the largest apartment complex based on total unit count to be built within the Yamanote Line. The previous record was Tomihisa Cross Comfort Tower (2015) with 1,093 units. Of the 2,020 apartment buildings within the Yamanote Line, 90% have less than 100 units.
The 11,000 sqm site is a 3-minute walk from Shirokane-Takanawa Station on the Namboku and Mita subway lines. It is also south of the Minami Azabu and Azabu Juban neighborhood.
Although pricing has yet to be announced, over 4,500 requests for sales brochures have been made to the sales office. Many of the interested buyers have been two or three-person households aged in their 30s and 40s. Pricing will be determined based on feedback from buyers that attend the model room.
Apartments will range in size from 23.94 ~ 147.10 sqm (258 ~ 1,583 sq.ft).
Sources:
The Nikkei Shimbun, July 29, 2019.
Ryutsuu News, July 29, 2019.
843 total views, 3 views today