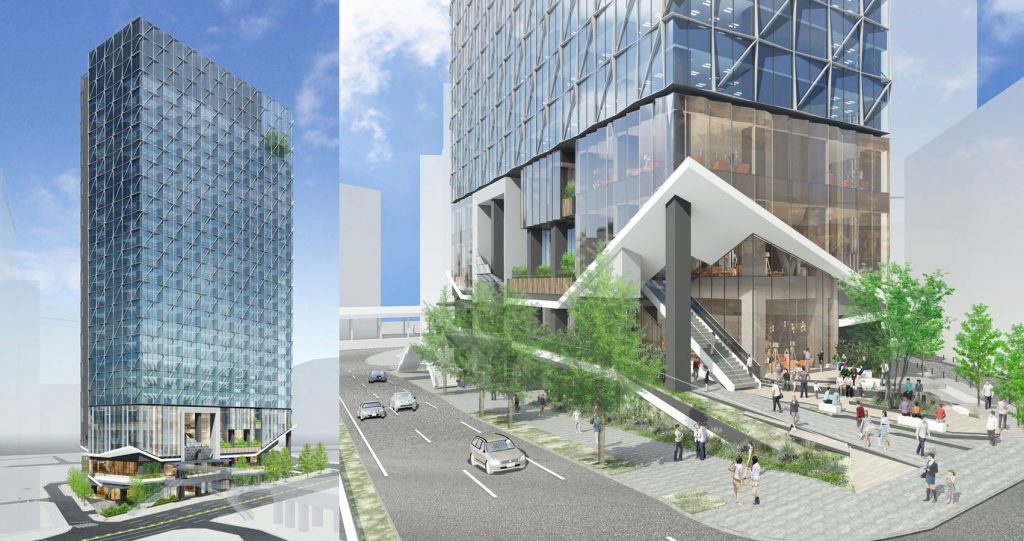 A 120-meter tall office tower is planned for a site just behind the Shibuya Hikarie building in central Tokyo.
The 30 billion Yen (approx. 278 million USD) project will see the construction of a 23-storey office building with a total floor area of 44,000 sqm (approx. 473,000 sq.ft). The first four floors will contain retail, with office space on floors 5 ~ 23. The total leasable office floor space is 23,925 sqm (257,400 sq.ft), with a floor plate of 1,325 sqm (14,200 sq.ft). Construction is scheduled to start in late 2020 with completion by May 2024. The total project cost is estimated at around 30.1 billion Yen (approx. 284 million USD).
The building will be about 60 meters shorter than neighboring Shibuya Hikarie (180m tall). It will replace the Shionogi Shibuya Building – a 13-story building built in 1980, along with three other smaller buildings built in the 1960s and 1970s. The Shionogi Shibuya Building was designed by Sakakura Associates architects and engineers. When new, it was considered a great example of energy and resource-saving design. The V-shaped building with windows focused towards the center courtyard was intended to reduce direct solar radiation.
Location
2-17-5 Shibuya, Shibuya-ku, Tokyo
Source: The Daily Engineering & Construction News, July 10, 2019.
1,113 total views, 3 views today