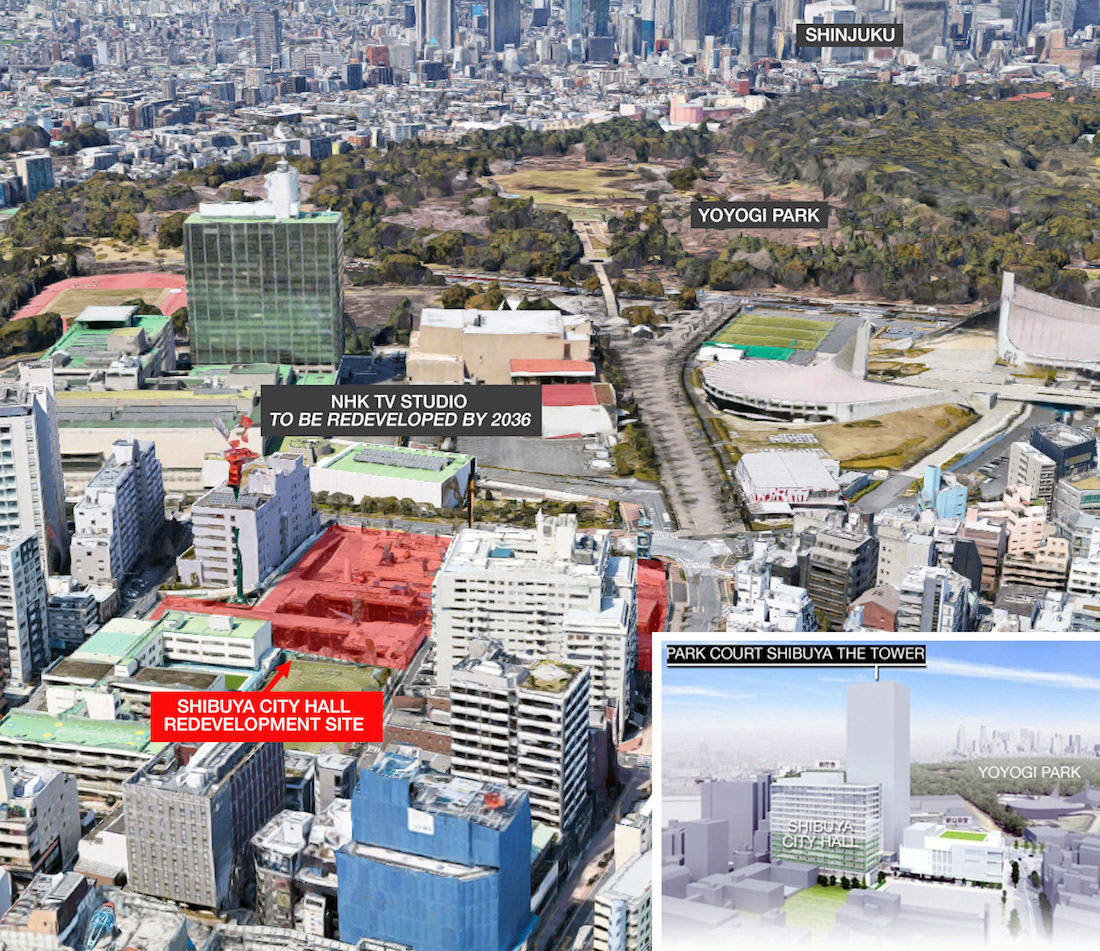 Additional details have been released for the residential apartment tower planned as part of the Shibuya City Office redevelopment. The new high-rise will be called Park Court Shibuya The Tower. The 39-storey apartment building will have 505 apartments, of which 355 will be made available for sale. Apartment sizes will range from 40 ~ 208 sqm (430 ~ 2,238 sq.ft).
This will be a leasehold property with the land to be returned to Shibuya City at the end of the 70-year term. The redevelopment of Shibuya's City Hall will partly be covered by the land leasehold revenue. The new city hall buildings are due to open in January 2019, while the adjoining public hall will open in the following May.
Apartment sales are scheduled to start in late November 2018. Completion is scheduled for late September 2020 with apartments to be delivered to buyers from late April 2021. There is no word yet on apartment pricing, although sale prices are expected to be high despite the leasehold land rights.
This will apparently be the tallest building based on floor count to have exclusive-use rooftop space for penthouse units to have been developed since 1995 within the Tokyo metropolitan area.
The property is located 500 meters south of Yoyogi Park and 600 meters north of the busy Shibuya Crossing – an area currently undergoing a major redevelopment due to be completed by 2027.
The NHK TV Studio directly across the street on the Yoyogi Park side is scheduled to be redeveloped between 2025 and 2036. It will include several buildings ranging in height from 40 ~ 90 meters tall with construction to start in 2020 and final completion tentatively scheduled for 2036.
Location
Source: The Shibuya Keizai Shimbun, June 5, 2018.
740 total views, 3 views today