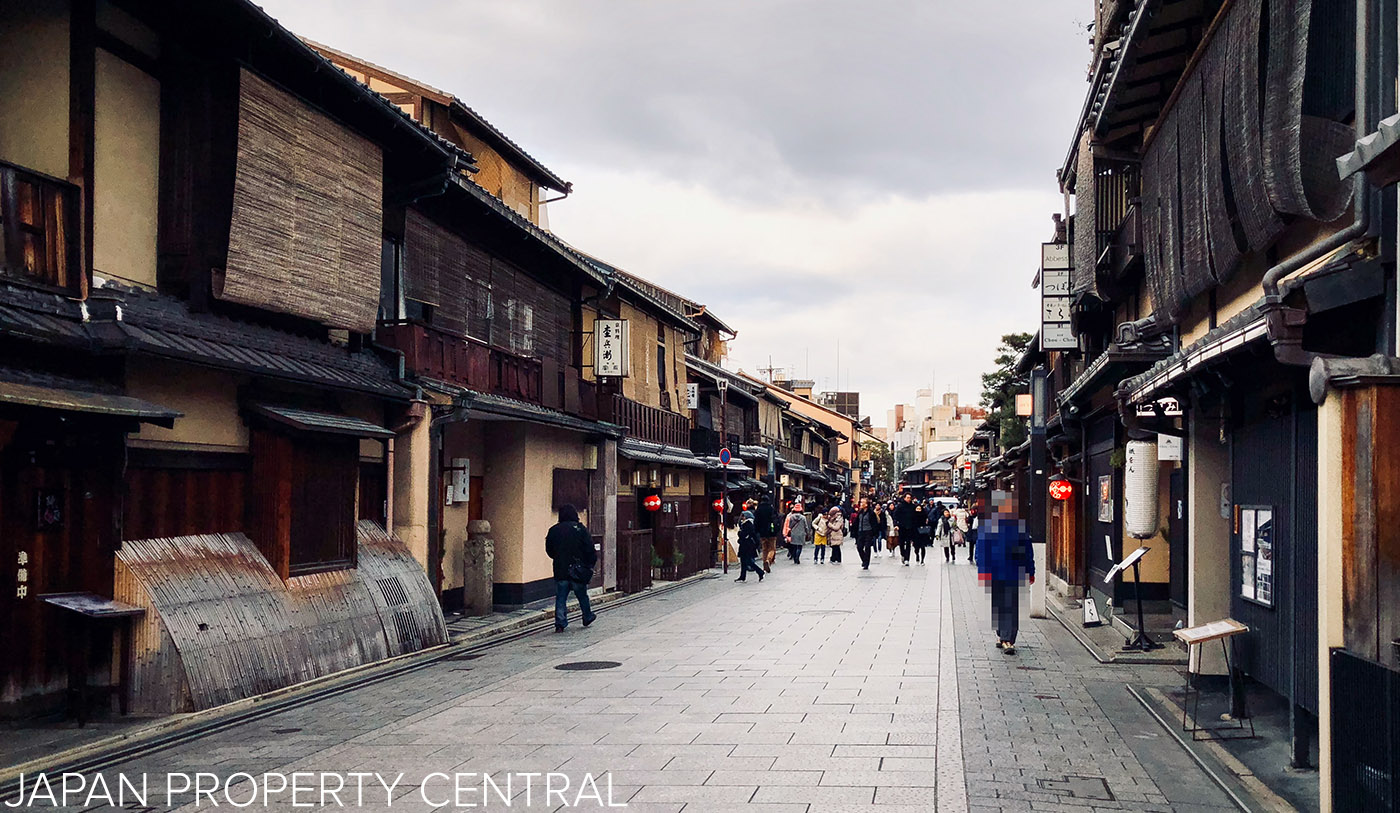 Kyoto City saw an additional 4,532 hotel/accommodation rooms added in 2017, putting the city's total inventory above 38,000 rooms. In the past 12 months over 3,000 rooms have been opened in simple lodgings, which refers to guest houses and low-priced hostels. The growing number of foreign tourists to the former capital has been a driving force behind the new supply.
The city had 38,419 rooms as at the end of 2017, up 13.4% from 2016. Hotels make up the largest share with 23,899 rooms, up 6.5% from the previous year. Traditional ryokans dropped 0.8% to 5,273 rooms, while simple lodgings saw a 50% increase to 9,247 rooms. Kyoto City's survey only covered licensed accommodation, with unlicensed, illegal rooms not included in the total count.
Over the past three years a total of 9,230 rooms have been added in the city. It is expected that a total of 12,000 new rooms, not including simple lodgings, will be added between 2017 and 2010, putting the total supply above 40,000.
Simple lodgings, such as machiya that are renovated into guest houses, are becoming a popular choice for small operators as they have looser licensing requirements and can require lower capital costs due to the lower cost of converting an existing property.
On the hotel side, the city saw 29 new hotels open in 2017, putting the total supply at 211 buldings. This is the first time the number has exceeded 200.
The city has increased its goal for annual visitor expenditure by 30% to 1.3 trillion Yen (approx 11.8 billion USD) by 2020.
Future mid-to-high-end hotel openings:
Ace Hotel Kyoto (213 rooms): 2019
Park Hyatt Kyoto (70 rooms): 2019
NTT Higashiyama Project (50 rooms): 2019
Sumitomo Hotel Project, Higashiyama (approx. 200 rooms): 2021
Sources:
Thye Kyoto Shimbun, May 20, 2018.
The Mainichi Shimbun, May 17, 2018.