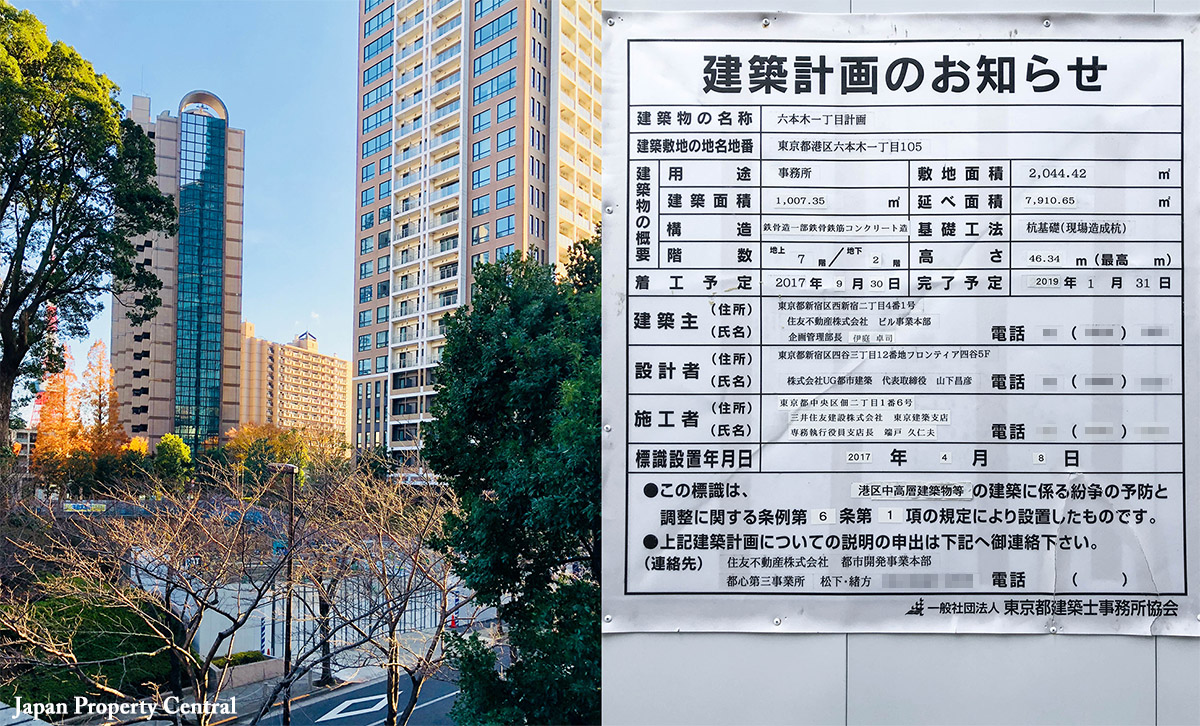 Sumitomo has started construction on a 7-storey, 46 meter tall office building located directly east of Sumitomo's 216m tall Izumi Garden and across the street from the 27-storey Park Court Roppongi Hilltop apartment building. The office tower will have a total floor area of 7,910 sqm (85,000 sq ft) and is expected to be completed by January 2019.
Original plans were for a 102m tall, 29-storey apartment building with completion scheduled for April 2019. The land was originally the site of the Homat Governor rental apartment building, which was demolished in 2016.
There has been a growing trend over the past few years for developers to switch residential projects to office or hotels, since commercial properties can provide better returns. This has created a shortage in the supply of new residential construction in the city center.
Location
1-5 Roppongi, Minato-ku, Tokyo
Source: Nikkei Business Publications, December 8, 2017.
55 total views, 6 views today