Ginza's oldest bar will close this month and the historic 89-year old building is likely to be demolished as the 80-year old owner is struggling to maintain the ageing structure.
Bordeaux opened in 1927 in a two-story European-style building in the Ginza 8 Chome address. It hosted many famous patrons over the years including Mitsumasa Yonai (37th Prime Minister of Japan), and Isoroku Yamamoto (Japanese Marshal Admiral). Businessman Jiro Shirasu (Wikipedia), was said to have had a permanently reserved seat in front of the fireplace.
The wood-frame building and Tudor-style interior was designed by architect Kenji Okuda, the son of a wealthy industrialist from Nagoya. The interior was furnished with imported and local items sourced from luxury passenger ships. It also included a small residential space for the bar owner. The two-story building is now dwarfed by 10-story office buildings.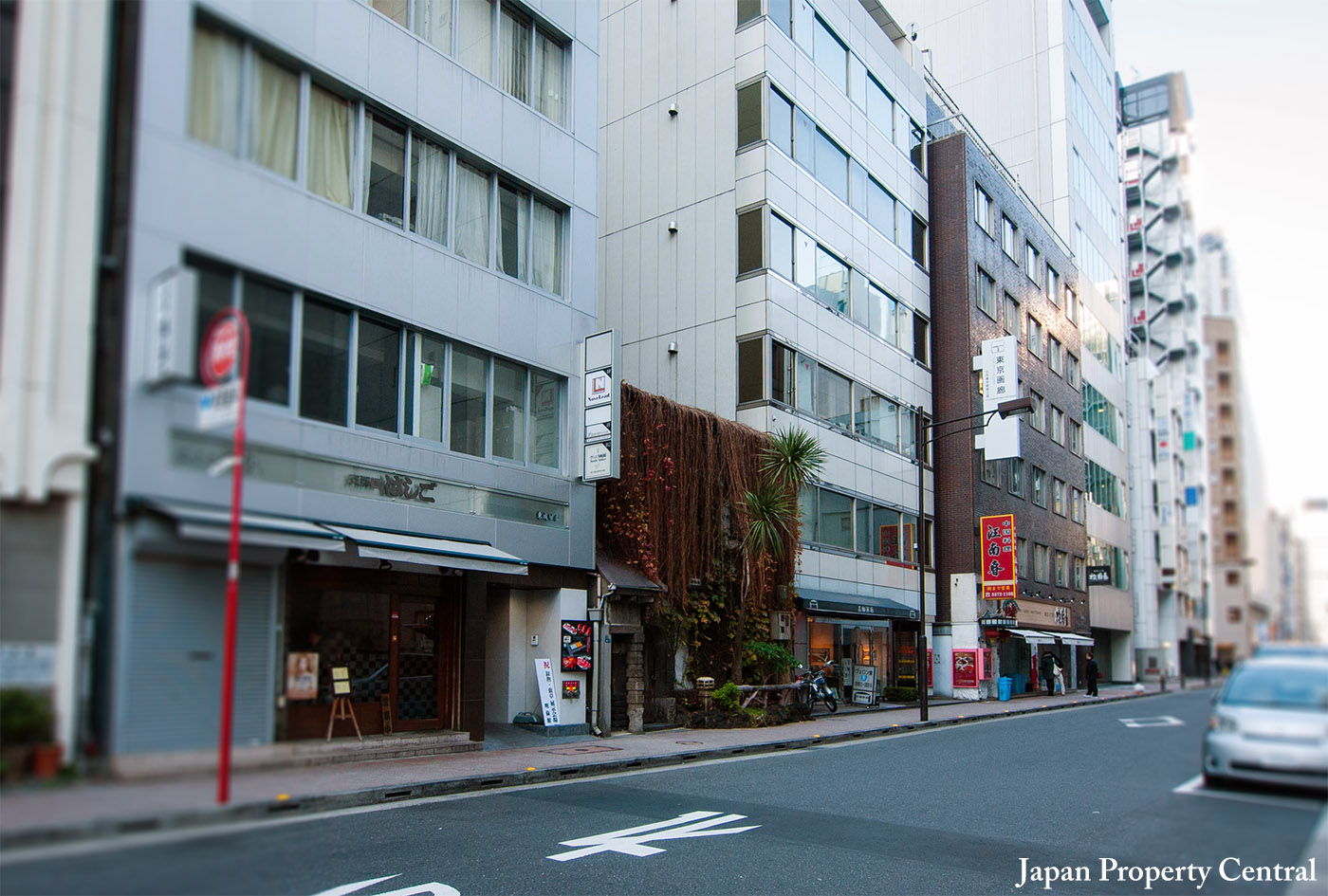 The 125 sqm (1,345 sq.ft) block of land, which is 300 meters from Shimbashi Station and 500 meters from Ginza Station, could have a market value of around 600 million Yen (5.25 million USD) or more.
Ginza's land prices have been steadily climbing over the past four years thanks to improving retail conditions and a surge in tourist numbers. A survey site along the same street as Bordeaux had a Standard Land Price valuation of 5,900,000 Yen/sqm (4,800 USD/sq.ft) in 2016, up 15.69% from 2015 and up 40% from 2012.
Ginza has been gradually losing its last surviving pre-war buildings due to urban development. In September, demolition started on the Takeda Building, an 84-year old office building and former hotel in Ginza 2 Chome. In 2014, a 94-year office building, and possibly Tokyo's oldest surviving multi-tenant concrete building, was demolished in nearby Shimbashi to make way for a block redevelopment.
Location
Sources:
The Tokyo Shimbun, December 7, 2016.
Yahoo News, December 6, 2016.
632 total views, 3 views today